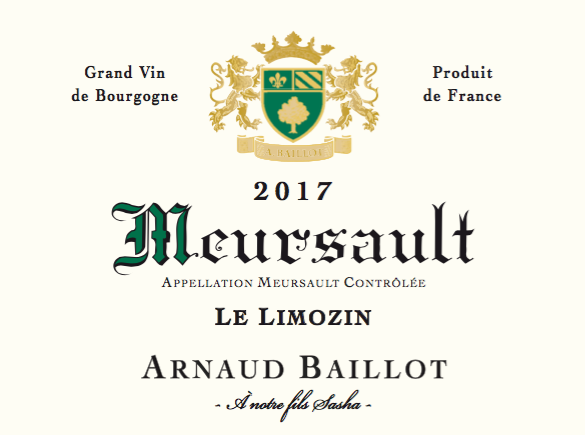 Geographical Situation : 
Meursault is the centre of the four communes (Meursault, Blagny, Chassagne and Puligny) comprising that part of the Côte de Beaune known as the «Côte des Blancs»,  named for the quality and predominance of its white wines. Meursault's vineyards are the most extensive of the Côte de Beaune. There are approximately 30 percent in nine Premiers Crus and 70 percent in village vineyards. This small climat is very well situated since it adjoins the best Premiers Crus of Meursault among which are « Les Charmes », « Les Genevrières », and « Les Porusots ».
Tasting Notes : 
On the palate, the wine is fresh, soft and charming. One will enjoy floral and white fruit aromas.It can be paired with beef carpaccio, sea fish and chives pie but also with Bresse chicken with rosemary.
Grappe : Chardonnay
Region : AOC Meursault « Le Limozin »
Colour : White Wine
Winemaking Process : Fermentation traditionnelle de 15 jours en cuve thermo-régulée
Ageing : 12 months in Burgundy oak
Bottle ageing : 10 to 15 years